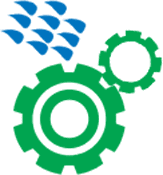 Carwash Systems & Equipment
Flexible, reliable and profitable equipment is the backbone of a successful car wash. Carolina Pride designs and builds the finest self-serve equipment in the industry.
Wall Pack™
Low Pressure System
The Wall Pack™ series is designed to make the most of limited space in carwash equipment rooms. Pre-soak or foaming systems are turn-key for a variety of cleaning solutions and are expandable to any number of self-serve wash bays.
Wall PackTM Foaming Systems
Complete industrial grade systems that increase time-in-bay & revenue
.
Air Diaphragm pumps
Stainless Steel Manifolds
Accessible Front Mounted Controls
Automatic Soap Mixing Valves
Isolating Pump Controls
High Quality Pressure Regulators
Bay Components, Hoses, & Connectors
Additional Systems Available
Foaming Tire Cleaner
Foaming Brush
Foaming Wax
Pre-Soak Systems
.

Wall PackTM Pre-Soak
Pumping Station
Industrial grade standard equipment plus stainless steel components
.
Stainless Steel Pumps
Stainless Steel Tanks
Stainless Steel Solenoid Valves
Stainless Steel Check Valves
Automatic Soap Mixing Valves
Tank Heater
Quick & Easy Installation
Additional Systems Available
Triple Foam Conditioner
Bug Removing Systems
Winterization Systems
.