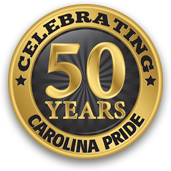 Here is what our customers are saying!
The objective for every wash owner and operator should be to provide a clean and shiny vehicle for each customer and to create a profit for their company. There are many unique challenges to meeting that objective for individual owners, operators, and investors. Carolina Pride applies their vast experience to tailor their solutions to get the best possible solution for each and every customer.
Wash One, Indian Trail, NC
Dennis Moser, Owner
Denis Moser, a 24 year veteran of the car wash business researched and sought out Carolina Pride for the equipment they provided, their outstanding service, and the training they provided to Wash One staff.
Pristine Clean, Asheville, NC
Nick Anthens, Owner
Nick Athens is new to the business and relied heavily on Carolina Pride for site selection, marketing, and site design when he re-opened an existing site with two in-bay automatic washes. His touch-free Laserwash and soft-touch Tandem were the right choice for his specific market demographics.
TurboJet, Myrtle Beach, SC
Steve Taylor, Owner
Steve Taylor, an experienced car wash owner has relied on Carolina Pride for equipment sales, service, and new construction design and planning.  His newest express tunnel with free vacs provided the upgrade he sought to continue to grow his business.
EXpress Wash, Kernersville,
NC. H. Mac Allen, Owner
Mac Allen chose Carolina Pride to plan and develop his tunnel wash to compliment his lube business and service center. The professionals at Carolina Pride were able to design a tunnel wash and fit it into the site so that all three businesses could operate smoothly and profitably.
PJs, Southern Pines, NC
Jerry Ullman, Owner
Jerry Ullman's testimonial centers around the fact that Carolina Pride can relate to him as a business owner because they own and operate car washes as well.  PJs operates a Touchfree Laserwash as well as a Tunnel wash that meets their customer's needs.
Twin Oaks, High Point, NC
Tyler Simpson, Owner
Tyler Simpson, third generation owner in High Point, NC, says that the relationships with the sales reps made the difference as Carolina Pride showed him how to save money on cleaning solutions and upgrades.
Scrubbles, Goldsboro, NC
Rick Sumner , Owner
Rick Sumner or Scrubbles Car Wash in Goldsboro, NC discusses how Carolina Pride helped with site analysis and updating his wash with new in-bay automatics.
Dutch Car Care, Creedmoor, NC
Elvin Mangum , Owner
Elvin Mangum of Dutch Car Care, Creedmoor, NC discusses how Carolina Pride helped to upgrade some self-serve wash bays with touch free and soft touch in-bay automatics.