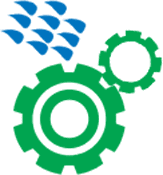 Carwash Equipment & Systems
Flexible, reliable and profitable equipment is the backbone of a successful car wash. Carolina Pride designs and builds the finest self-serve equipment in the industry. The Simplicity System is industrial grade and will mean more profitability in your wash.
Simplicity
Solution Dispensing System
It is simple to add features to your self-serve wash bays with a three solution or single solution system.
Three Solution Dispenser
Industrial grade solution dispensing system
.
Compact Design
Stainless Steel Frame
All Unites are Pre-wired
Brass or Stainless Steel Valves
Also Available in Single Solution Model
Customized to Meet Your Needs
Built for Foaming or Non-foaming Solutions
Removable Tank for Easy Cleaning
Cost Effective & Servicable
Low Pressure Systems for 1 to 8 bays
.