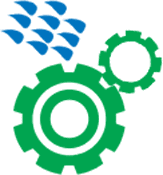 Equipment
Flexible, reliable, and profitable equipment is the backbone of a successful car wash. Carolina Pride designs and builds the finest self-serve equipment in the industry and we only partner with other manufacturers that share the same mission to provide value to each customer.
PerformaTM Series
Performa™ Series Car Wash Equipment is feature rich and covers the full range of self service car washing. Available in three system configurations.
Complete Systems From One to Ten Bays
Customizable to your Specific Requirements
Expandable to Include More Wash Bays
Industrial Grade Components
PerformaTM  Standard Features
Stainless Steel
Tanks & Frames
Manifolds & Motor Bases
Brush Booms & Wand Wipes
Pre-Soak Pump Solenoid
Valves
Proven Engineering
Cat Pumps & Belt Drives
Low Water Safety Shut-offs
Dual Belt Drive
Air Diaphragm Pumps
Trigger Gun Safety Wands
3 Horsepower Motors
Dependable Electronics
UL Listed Motor Controls
Low Voltage Breakers
Main Power Disconnects
Panel Mounted Test Switches
Individual Bay Transformers
Performa™ 4000
PERFORMA™
The Performa™  is our best selling complete self-serve carwash system.
.
UL Listed
Quick Change Motor Receptacles
Quick Change Electrical Connectors
Easy Access for Servicing
Pre-wired Motor Control Center
One Feed Powers Entire System
Turn-key System Includes:
Digital Display Timers
Bay Signs
Hose Package
Brushes with Wands
.