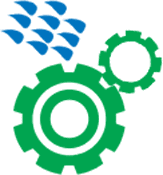 Equipment
Flexible, reliable, and profitable equipment is the backbone of a successful car wash. Carolina Pride designs and builds the finest self-serve equipment in the industry and we only partner with other manufacturers that share the same mission to provide value to each customer.
OPTIMAX Series
The OPTIMAX Series Carwash System is a complete 1 to 6 bay system, in a space saving compact footprint. It is designed to provide Optimum Performance and Maximum Flexibility for self-serve operators. The OPTIMAX innovation is the chemical injection panel that allows for multiple services, quick solution conversion, and minimizes the conventional mixing tanks.
Systems Able To Handle 1 to 6 Bays
Customizable to Your Specific Requirements
Built In High & Low Pressure Functions
Low Water Safety Shut-offs
Motor Control Center Capable of Controlling In-Bay Dryers
6'1″ High by Only 2'11" Deep

5 Horsepower Motors – Optional
Rinse Tank Immersion Heater – Optional
Auto Weep Freeze System – Optional
Spot Free Rinse System – Optional

UL Listed Industrial Grade
On-board Motor Control Center
Optimax Standard Features
Stainless Steel
Tanks & Frames
Manifolds & Motor Bases
Electrical Wire Chase
Chemical Injection Pump Solenoid Valves
Soap, Rinse, and Hot Wax Tanks
Proven Engineering
Cat Pumps
Low Water Safety Shut-offs
Glycerin Filled Gauges
3 Horsepower Motors
Dependable Electronics
UL Listed Motor Controls
Individual Bay Transformers
Complete System Disconnect Control
Non-resetable Counters
Regulators for Manifolds & Pumps
Optimax Series Carwash System
Shown With Optional Spot Free Rinse &
Optional Weep Freeze System
OPTIMAX
The OPTIMAX  is our compact, self-serve car wash system.
.
UL Listed Industrial Control Center
Complete System Disconnect Switch
Quick Change Motor Receptacles-Optional
Quick Change Electrical Connectors-Optional
Pre-wired Motor Control Center
High & Low Pressure Functions
Capable Of Foaming & Non-foaming Applications
System Options Include:
Spot Free Rinse Delivery
Weep Freeze System
Up To 5 Chemical Injection Functions
Cold Water Rinse
Medium Pressure Setting
Quick Disconnect Motor Cables
.


Multiple Size Injectors For Different
Flow Rates And Services
Motor Control Center
With Solid State Relays
Optional Electrical Quick Disconnects
With Stainless Steel Wiring Chase