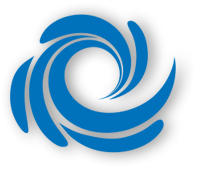 Tunnel Solutions Series
Carolina Pride designs their Motor Control Center Tunnel Solutions Equipment Series to meet specific needs for tunnel operators. However, the flexibility of the equipment makes it suitable for other non-tunnel wash applications. Explore the line of equipment to see what can make your wash more efficient and profitable.
Motor Control Center
As a key component in the Tunnel Solutions equipment series, the Motor Control Center is specifically designed to meet your precise control needs. Standard VFD controllers, overload breakers, and ventilation fans insure that your center will keep your wash working efficiently and safely.
Tunnel Solutions Equipment
Motor Control Center
Keeps your motors operating safely & efficiently
.
UL Approved
Emergency Shut-Offs
Industrial Grade VFDs
Industrial Grade Overload Breakers
Rubber Gaskets for Moisture and Dust Control
Door Mounted Vent Fans & Filtration Systems
Optional SAC – Safe Access Controls / Internet
Custom Panels to Meet Your Need
Wall Mount or Free Standing
.