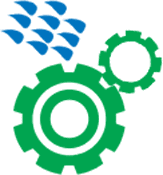 Equipment
Flexible, reliable, and profitable equipment is the backbone of a successful car wash. Carolina Pride designs and builds the finest self-serve equipment in the industry and we only partner with other manufacturers that share the same mission to provide value to each customer.
EXPRESSTM Series
The EXPRESS™ Series Carwash System is a complete six bay system, and the perfect value solution for the smaller self-serve wash facility.
Complete Systems From One to Six Bays
Customizable to Your Specific Requirements
6'1" High by Only 2'11" Deep

5 Horsepower Motors – Optional
Low Water Safety Shut Offs – Optional
Rinse Tank Immersion Heater – Optional
Auto Weep Freeze System – Optional
EXPRESSTM Standard Features
Stainless Steel
Tanks & Frames
Manifolds & Motor Bases
Brush Booms & Wand Wipes
Pre-Soak Pump Solenoid Valves
Bay Meters
Proven Engineering
Cat Pumps
Low Water Safety Shut-offs
Glycerin Filled Gauges
Air Diaphragm Pumps
Trigger Gun Safety Wands
3 Horsepower Motors
Dependable Electronics
UL Listed Motor Controls
Individual Bay Transformers
Regulators for Manifolds & Pumps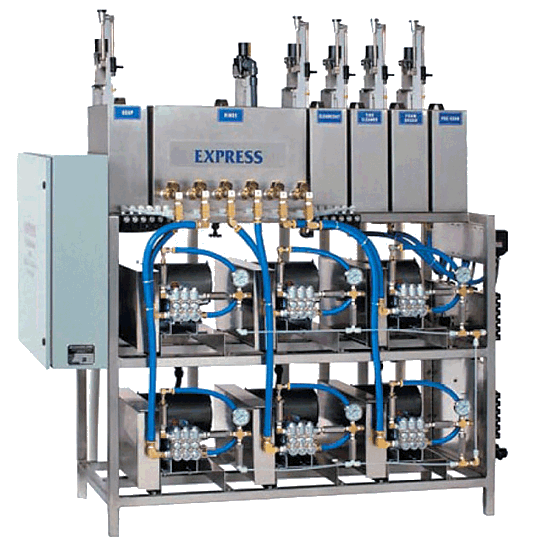 Express™ Series Carwash System
EXPRESSTM Series
The ExpressTM Series is our complete, compact, self-serve car wash system.
.
UL LIsted Industrial Control Center
Quick Change Motor Receptacles
Quick Change Electrical Connectors
DIN Connectors for Soap & Clearcoat
Pre-wired Motor Control Center
Low Pressure Functions
Turn-key Systems Include:
Digital Display Timers
Bay Signs and Bay Meters
Hose Package
360° Booms
Hogs Hair Brushes & Wands
.