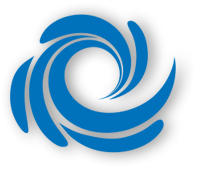 Tunnel Solutions
Carolina Pride designs their car wash equipment and the Dual Gun Prep Station in the Tunnel Solutions Equipment Series to meet specific needs for tunnel operators. However, the flexibility of the equipment makes it suitable for other non-tunnel wash applications. Explore the line of equipment to see what can make your wash more efficient and profitable.
Dual Gun Prep Station
Prepping a car will have a positive impact on your bottom line. When performed properly, prepping a car cleans hard to reach surfaces, loosens built up grime, and provides the personal touch your customers will appreciate.
Tunnel Solutions Equipment
Dual Gun Prep Station
Service that yields loyalty building results.
.
Dual Gun or Single Gun Outlets
Cat CP Series Pumps
50-Gallon Tank to Minimize Refills
Options
Motor Starter
Timer Control
Low Water Pump Protection
Pressure Switch Controls
Activation Controls
Hydrominder Solution Injection
Trigger Guns & Wands
Wand Holders
Hose Kits
.